News
CALIFORNIA JUDGE RULES AB5 VIOLATES F4A
Ruling Seen As Major Victory For Trucking Companies & Transportation Industry
JANUARY 10, 2020 – ALEXANDRIA, VA – In a huge victory for trucking companies and the transportation industry, Los Angeles Superior Court Judge William Highberger ruled this week that California Assembly Bill 5 (AB5) is preempted by federal law. In his ruling, Judge Highberger wrote that the statute (and the Supreme Court decision it reflects) "clearly" runs afoul of the Federal Aviation Administrative Authorization Act of F4A, which prohibits States from enacting or enforcing policies related to "price, route, or service of any motor carrier."
The State of New Jersey is in the midst of enacting its own law similar to AB5, and this decision will potentially have a positive impact on New Jersey and any other additional States that attempt to shift away from the independent contractor model.
The law, which took effect January 1, 2020, broadly directs companies to categorize many of their workers as employees rather than independent contractors. Several companies and industry trade associations have sued to block the law or limit its scope, including trucking groups that warn the law would be devastating to drivers who own and operate their vehicles.
The relationship between 3PLs and independent contractors is considered by many industry experts as a gray area because our Members simply "arrange" transportation and the motor carrier would be operating under the B "prong" of the ABC test (the person performs work that is outside the usual course of the hiring entity's business). Specifically, the motor carrier would be transporting and the 3PL would be arranging.
TIA is still monitoring the law to gauge the impact on Member companies that utilize the "agent-based model" and have independent contractors in the State of California. TIA Government Affairs staff will continue to monitor the situation and report any new developments.
If you have any questions, please contact TIA Advocacy at advocacy@tianet.org or 703.299.5700.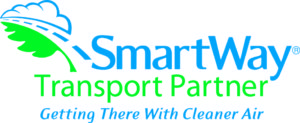 SMARTWAY Partner PRESS RELEASE
For Immediate Release                                                                                                                                                      Contact: Igor Coleastru
11.19.2019                                                                                                                                                                          407-802-4146 (ext.5556)
DM World Transportation Joins U.S. EPA SmartWay® Transport Partnership
[Orlando, Florida] – DM World Transportation LLC today announced that it joined the SmartWay® Transport Partnership, an innovative collaboration between U.S. Environmental Protection Agency (EPA) and industry that provides a framework to assess the environmental and energy efficiency of goods movement supply chains.
DM World Transportation will contribute to the Partnership's savings of 279.7 million barrels of oil, $37.5 billion in fuel costs and 134 million tons of air pollutants.  This is equivalent to eliminating annual energy use in over 18.2 million homes. By joining SmartWay Transport Partnership, DM World Transportation demonstrates its strong environmental leadership and corporate responsibility.
It is our goal to focus on providing the best service possible by creating long lasting and respectful relationships with our customers. Our mission statement "Improving our world, one mile at a time" reaffirms that DM World Transportation is looking forward to helping achieve our goals as a responsible carrier and is in line with EPA priorities said [Abduvosit Razikov, Company CEO].
Developed jointly in early 2003 by EPA and Charter Partners represented by industry stakeholders, environmental groups, American Trucking Associations, and Business for Social Responsibility, this innovative program was launched in 2004. Partners rely upon SmartWay tools and approaches to track and reduce emissions and fuel use from goods movement.
The Partnership currently has over 3,000 Partners including shipper, logistics companies, truck, rail, barge, and multimodal carriers.
Becoming a reliable and environmentally sensitive carrier is the backbone of everything we do at DM. As a carrier we rely on our reputation to provide quality service in the most efficient way.  For information about the SmartWay Transport Partnership visit www.epa.gov/smartway.